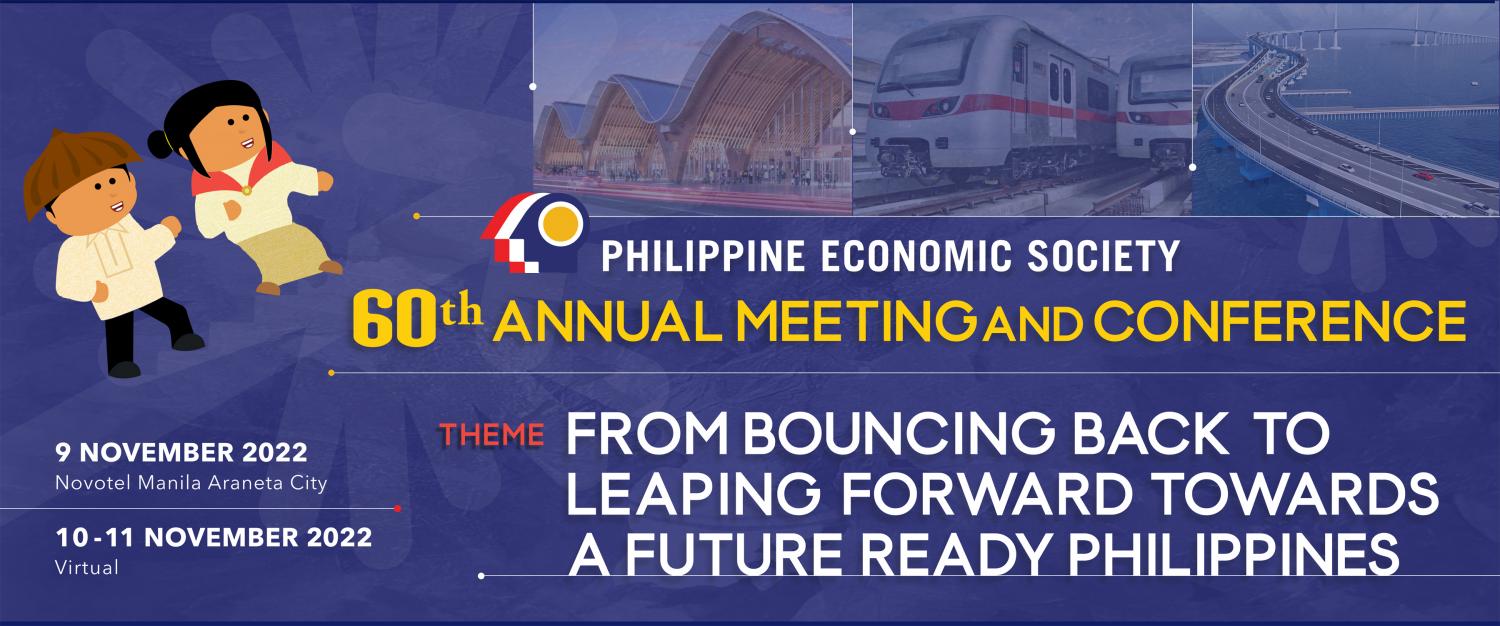 From Bouncing Back to Leaping Forward Towards a Future Ready Philippines
9 November 2022 | Novotel Manila Araneta City (with livestreaming)
10-11 November 2022 | Virtual
With countries around the world emerging from the COVID-19 pandemic, many lessons have been learned in efficiently and effectively organizing work environments and the labor market, providing for basic needs of households, and strengthening public institutions, all with profound effects on the delivery of health, education, transportation, housing, energy and power, travel and the design of built environments, as well as the structuring of supply chains and the organization of financial organizations. At the same time, many challenges have emerged following the relatively long period of economic inactivity and the rise of geopolitical threats in Europe. Asia and elsewhere—the rise of oil prices and subsequent inflation, disruptions in international trade, and continued menace of autocracy. Even with the threat of the pandemic receding, issues related to the political, economic, cultural and digital divide, climate change, and autocracy continue to plague the world; these developments have especially affected developing countries, such as the Philippines. 
Therefore, the main challenge for the Philippines is how to develop a long-term development strategy that is sustainable, equitable, and less vulnerable to natural and social disruptions. These entail the development of policies and programs that will allow the country to be ready to meet the challenges in the coming decade and beyond. 
This year's PES Conference, which also celebrates the sixtieth year of the founding of the organization, showcases policy and programmatic solutions to long-running development issues and aims to push forward fresh ideas to radically move forward in the post-pandemic world.  Key speakers will highlight the importance of comprehensive responses for a dynamic and inclusive society as the country continues to move into the 21st century.
For inquiries:
The PES Secretariat
c/o Philippine Social Science Council
Tel No.: (632) 8-929-2671
Email: pes.eaea@gmail.com