Image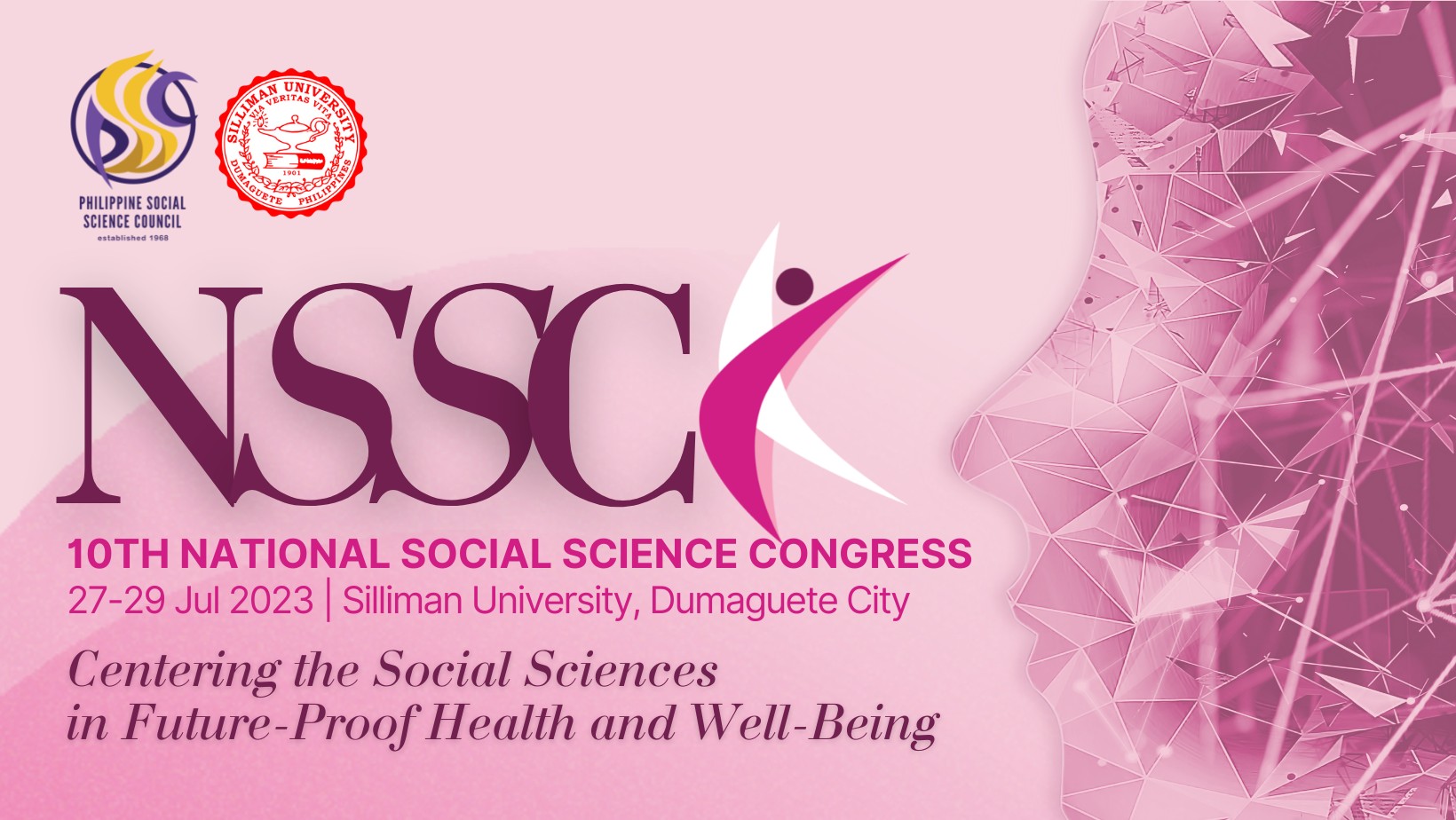 The Philippine Social Science Council (PSSC), in cooperation with the Silliman University, released its call for papers and sessions, inviting submissions of abstracts and session proposals for the 10th National Social Science Congress (NSSC X) to be held on 27-29 July 2023 at the Silliman University campus in Dumaguete City, Philippines.
With the theme, "Centering the Social Sciences in Future-proof Health and Well-being," NSSC X initiates a conversation on the role of the social sciences in preventing and controlling future pandemics and provides an understanding of the evolving role of language and communication, politics, international relations, global health, economics, psychology, sociology, anthropology, among others.
Interested individual participants must submit a 350-word abstract of the research paper that highlights the rationale and objective/s of the research, method of data gathering and analysis, and key findings. 
For panel submission, the panel organizer must submit the title and abstract of the panel session together with the individual paper abstracts included in the panel. 
NSSC X encourages the submission of original work, unpublished, and not under consideration for publication elsewhere. Submitted proposals shall undergo review and vetting by the NSSC X Scientific Committee. 
The deadline of submissions is on 28 February 2023 and proponents of accepted abstracts and panel proposals will be notified by 25 April 2023. All submissions will be through the NSSC X website. Should you have questions and need clarifications on NSSC X, you may email your query to nssc@pssc.org.ph.
Category
Latest News and Events