Image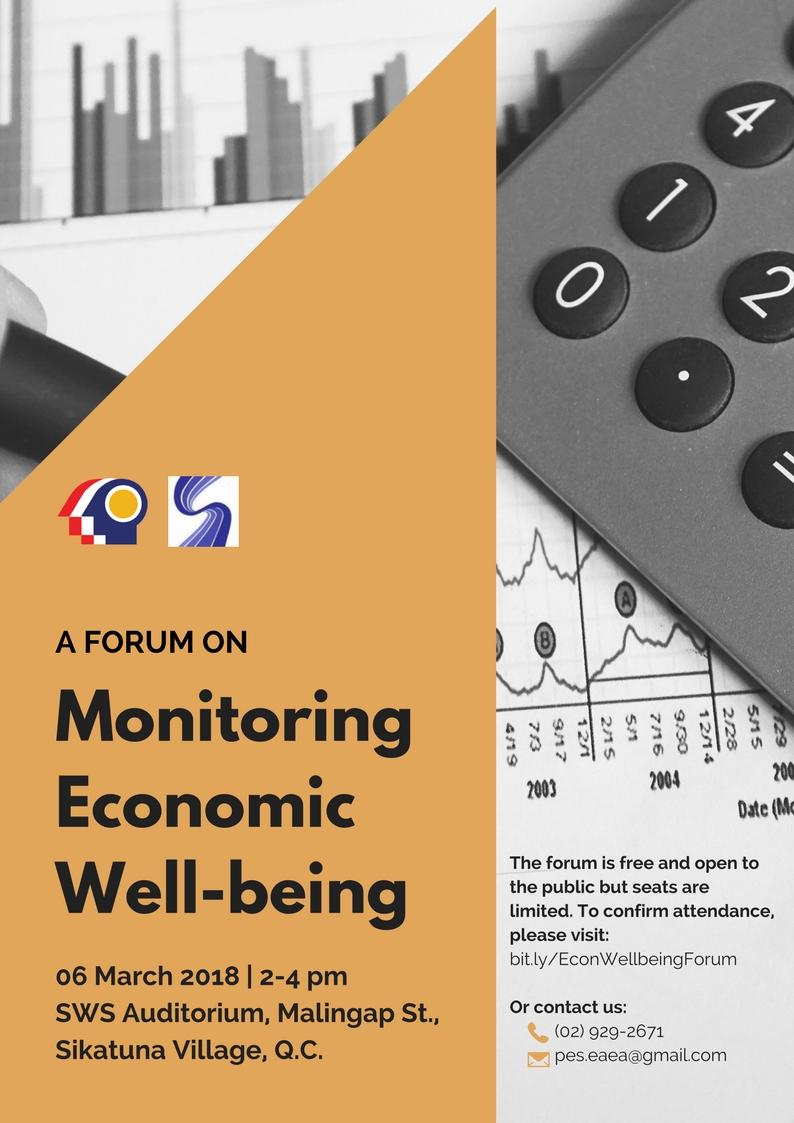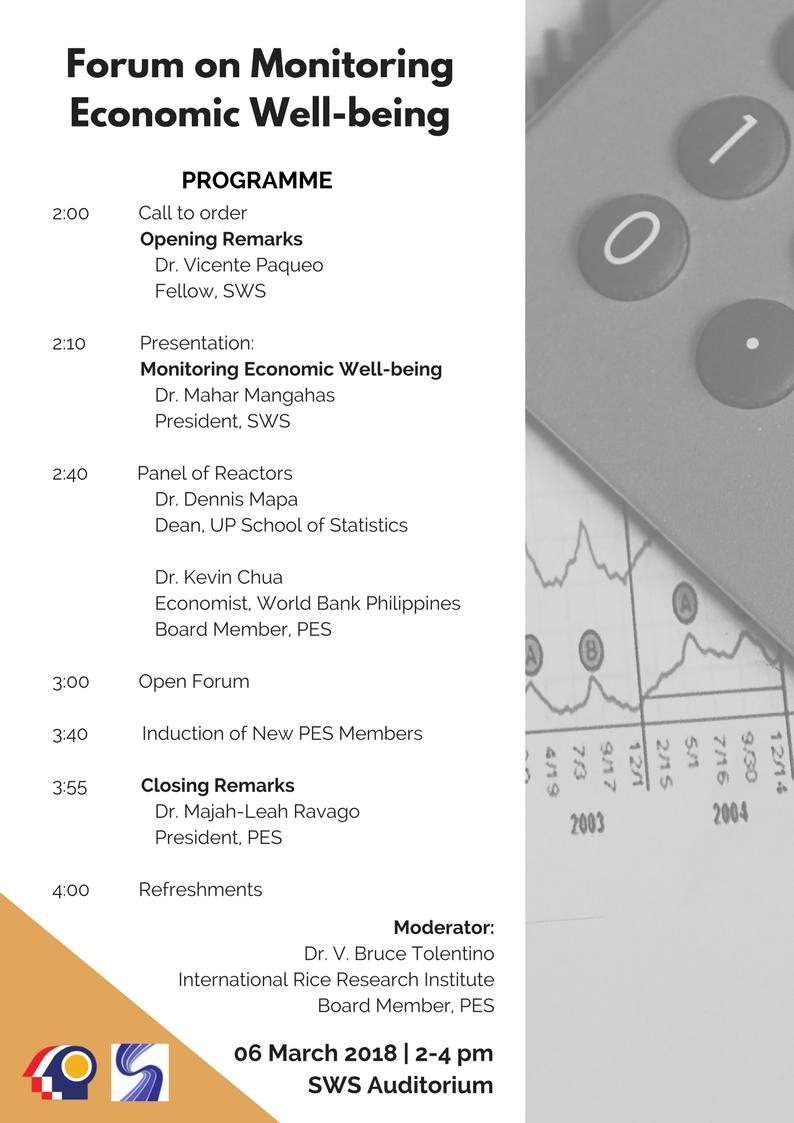 The Philippine Economic Society (PES) and the Social Weather Stations (SWS) is co-organizing a forum entitled Monitoring Economic Well-being on 6 March 2018, 2:00p.m., at the SWS Auditorium, Malingap St., Sikatuna Village, Quezon City.
The forum will feature a presentation by SWS President Dr. Mahar Mangahas on the different indicators utilized in monitoring economic well-being. Meanwhile, Dr. Dennis Mapa, Dean of the University of the Philippines School of Statistics, and Dr. Kevin Chua, economist at World Bank Philippines and PES Board Member, will serve as reactors to the presentation.
PES will also hold an induction of new members during the program.
The event is the first regional forum of PES for 2018. This is free of charge and open to the public, however, seats are limited.
Category
Latest News and Events