Image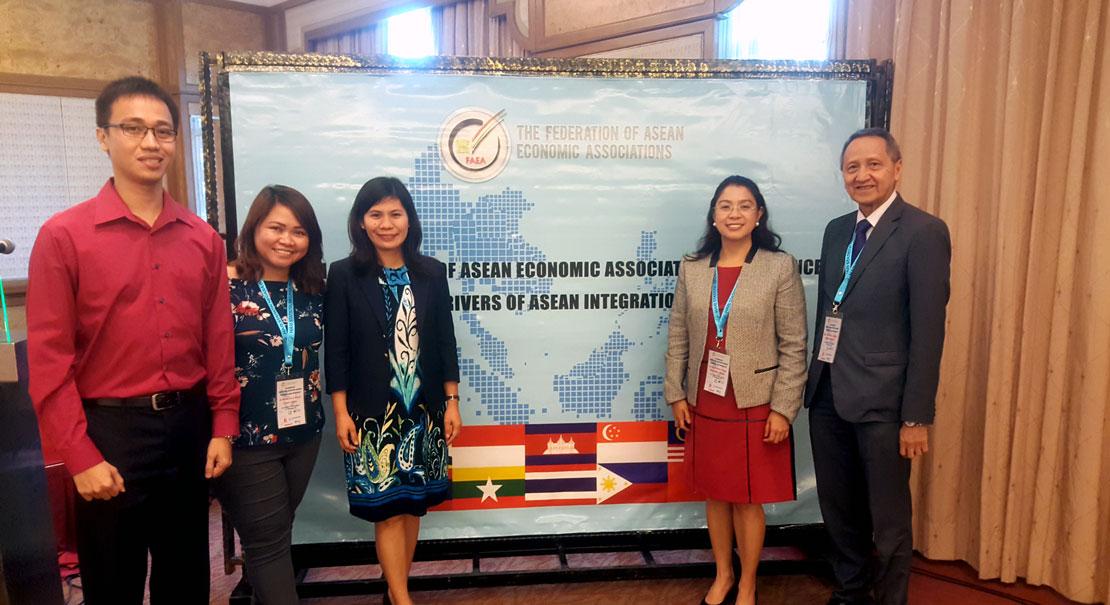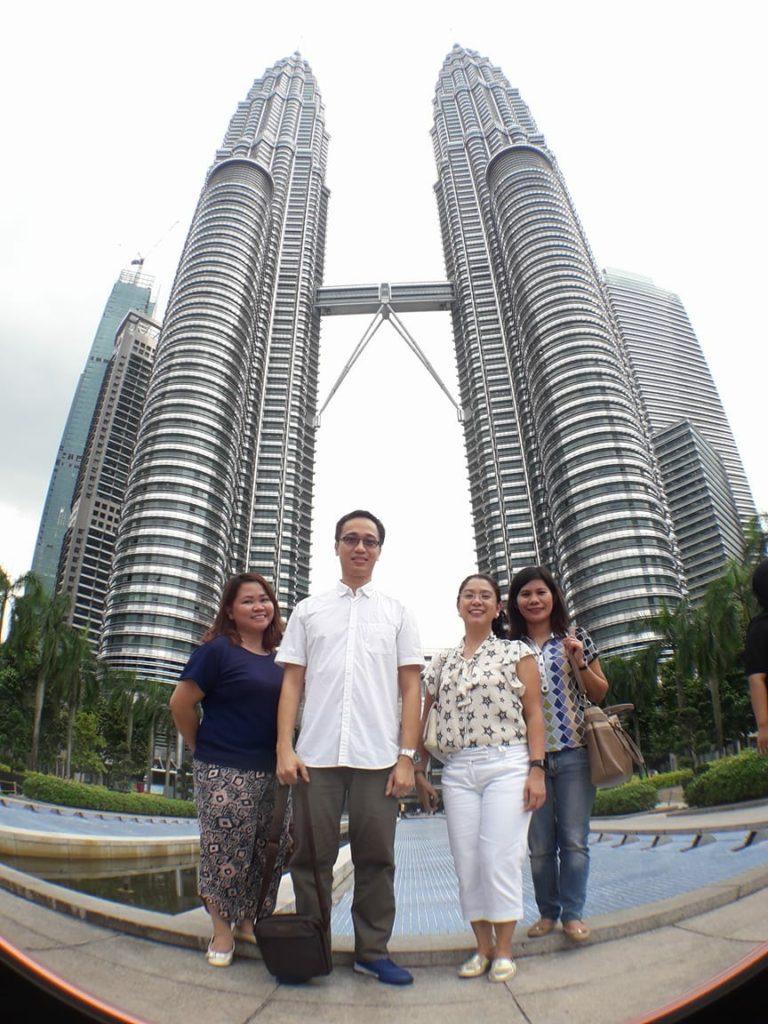 The Philippine Economic Society (PES) participated in the 42nd Conference of the Federation of ASEAN Economic Associations (FAEA 42) held at Sunway Resort Hotel and Spa, Petaling Jaya, Malaysia on 5-8 December 2017.  The theme of the conference is "Drivers of ASEAN Integration," with the objective of bringing together economists, researchers, industrialists, and policymakers to debate on issues faced by regional economies and to stimulate new ideas on drivers of ASEAN integration.
Every year, the host country of the FAEA Conference sponsors the participation of at least two economists from each FAEA member country as nominated by its respective economic association. For FAEA 42, Malaysian Economic Association sponsored the participation of three paper presenters nominated by PES: Rolan Jon G. Bulao of Ateneo de Naga University; Mishael Joy S. Barrera of Mariano Marcos State University;  and Martha Joy J. Abing of Mindanao State University-Iligan Institute of Technology.
Bulao presented his paper, "Pantawid Cash Transfers as Stimulus to the Rice Economy of Bicol, Philippines," a study commissioned by the Department of Social Welfare and Development and funded by the Australian Department of Foreign Affairs and Trade. Barrera's paper on "Powering Tourism: Wind Energy and Its Impact to Rural Tourism in Ilocos Norte, Philippines" gives an insight into the significant impact of wind energy sources to the tourism sector. Abing's paper on "Determinants of the Per capita Out-of Pocket Health Expenditure of the Poor Families in the Philippines" investigates whether poor families spend more from out of their own pocket on health.
Aside from the paper presentations, a tour of various tourist and cultural destinations in Malaysia has strengthened the participants' appreciation of the country's history and culture.
PES was represented in the FAEA Council by its Vice President Dr. Majah-Leah V. Ravago and Board Member Dr. Victor A. Abola. PES also accepted the hosting of the 43rd FAEA Conference which will be held back-to-back with the 56th PES Annual Meeting and Conference on the second week of November 2018 in Manila. The conferences will be held during the Economic and Financial Literacy Week.
Category
Latest News and Events