Image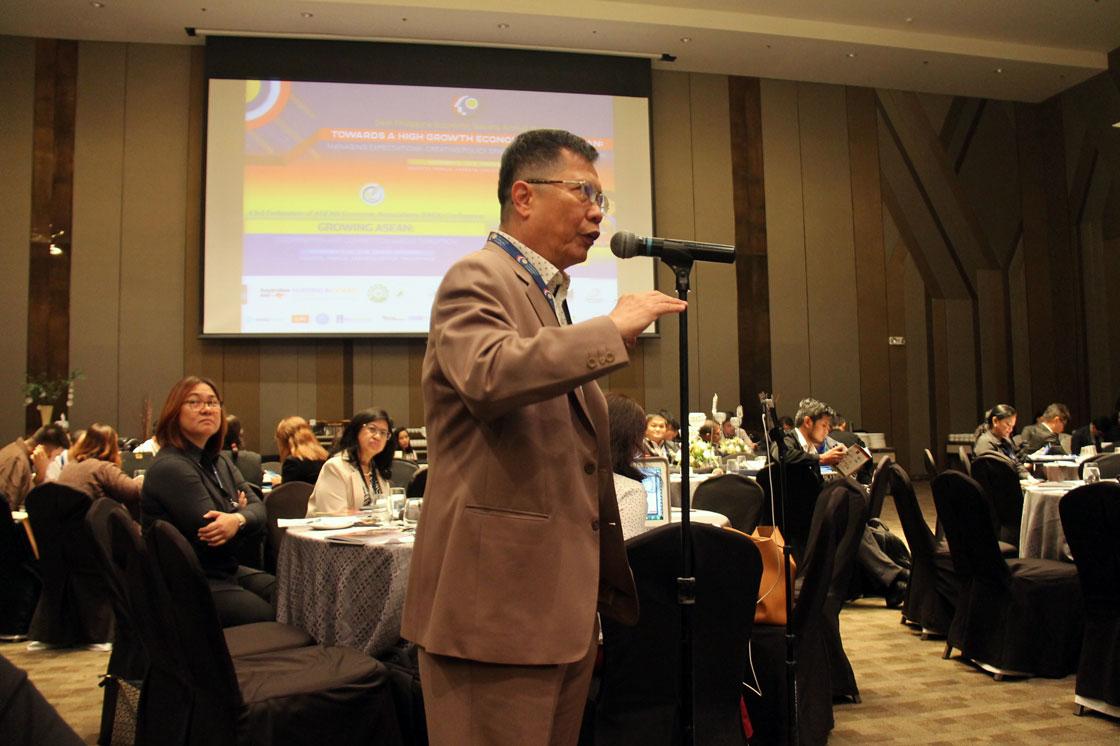 The Philippine Economic Society (PES) hosted the 43rd Annual Conference of the Federation of ASEAN Economic Associations (FAEA) on 9-10 November 2018 at the Novotel Manila.
The conference theme, "Growing ASEAN: Cooperation and Competition Amidst Disruption," tackles how the ASEAN region can overcome various forms of disruptions in realizing the agenda of the ASEAN Economic Community.
The first keynote presentation, titled "Technology and Inclusion in Asia," was delivered by ADB Chief Economist, Dr. Yasuyuki Sawada, focusing on how to capitalize on the impact of technologies to achieve inclusive growth. The panel discussion that followed included Philippine Competition Commission Chair, Dr. Arsenio Balisacan; Ayala Corporation Chairman and CEO, Mr. Jaime Augusto Zobel de Ayala; Prof. Euston Quah of the Nanyang Technological University; and Dr. Erika Fille Legara of the Asian Institute of Management.
The keynote presentation on the second day, titled "Principled Populism: The Road from Disruption to Cooperation," was given by Dr. James Roumasset of the University of Hawaii at Manoa, delving on how to make the best out of divergent ideologies to promote greater domestic and international cooperation. The panel discussion that followed included Dr. Toshi Arimura of Waseda University; Dr. Suthad Setboonsarng, Board Member of the Bank of Thailand; Dr. Ian McEwin, head of the Competition Consulting Asia; and Dr. Emmanuel de Dios of the University of the Philippines School of Economics.
The conference also featured plenary sessions organized by partner institutions, namely: the Asian Development Bank; the Philippine Competition Commission; the De La Salle University School of Economics; and Investing in Women, an initiative of the Australian Government.
The conference also featured 15 parallel sessions where a total of 45 papers were presented covering topics such as finance, banking, agriculture, energy, disasters, labor and migration, political economy, technology, and trade. The papers came from different academic, government and private institutions from all over the ASEAN region.
The next annual conference of FAEA will be held in Singapore in 2019, to be hosted by the Economic Society of Singapore.
 
Category
Latest News and Events