Image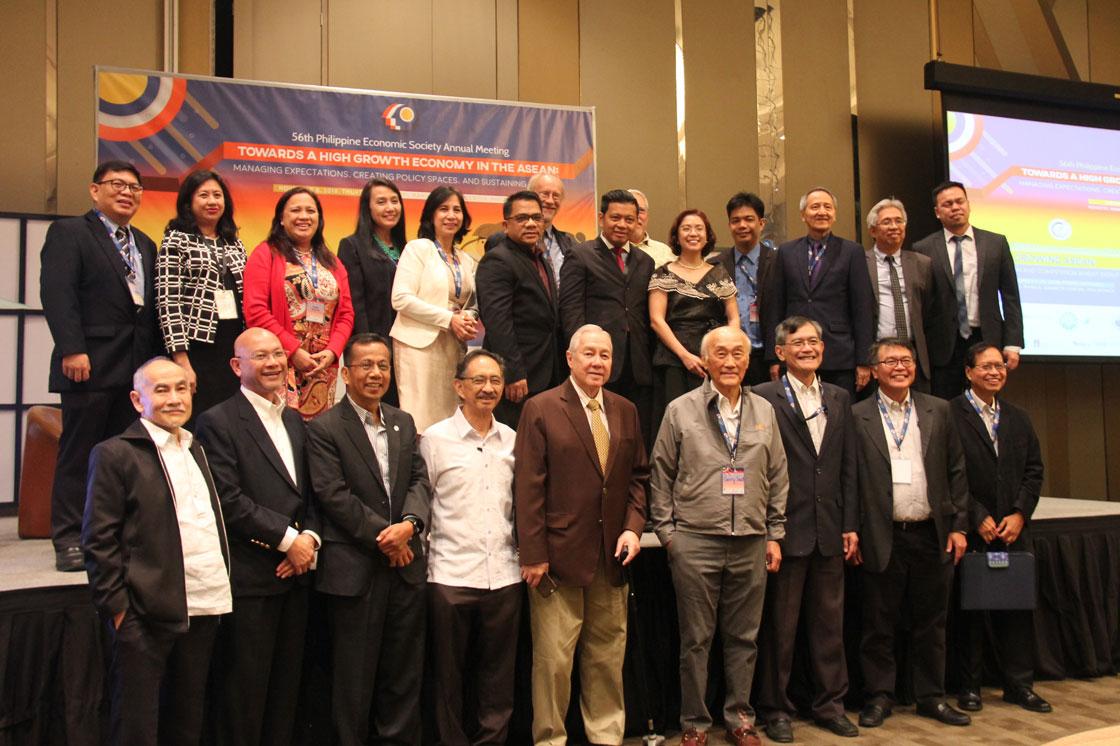 Members of the Philippine Economic Society (PES) elected eight individuals to sit as members of the Board of Trustees for the next two years:
Rafaelita M. Aldaba, Department of Trade and Industry
Cristina M. Bautista, Ateneo de Manila University
Faith Christian Q. Cacnio, Bangko Sentral ng Pilipinas
Kevin C. Chua, World Bank
Jovi C. Dacanay, University of Asia and the Pacific
Lawrence B. Dacuycuy, De La Salle University
Charlotte Justine Diokno-Sicat, Philippine Institute for Development Studies
Emilio S. Neri, Jr., Bank of the Philippine Islands
The elections were held during the 56th PES Annual Meeting and Conference on 08 November 2018 at the Novotel Manila, Araneta Center, Quezon City.
Of the newly-elected Board Members, Dr. Bautista, Dr. Chua, Dr. Dacuycuy, and Mr. Neri are returning Board Members whose terms of office have been renewed for another two years. 
The terms of incumbent Board Members Dr. Victor A. Abola (University of Asia and the Pacific), Dr. Jose V. Camacho, Jr. (University of the Philippines-Los Baños) and Mr. Lawrence S. Fernandez (Meralco) will end this year.
Incumbent PES President, Dr. Majah-Leah V. Ravago, will sit as an ex-officio Board Member in 2019. Dr. Emmanuel S. de Dios, editor of the Philippine Review of Economics, will continue to sit as ex-officio Board Member.
Completing the roster of members of the PES Board of Trustees for 2018 are:
Rosemarie G. Edillon, National Economic and Development Authority
Rosalina Palanca-Tan, Ateneo de Manila University
Stella Luz A. Quimbo, Philippine Competition Commission
 
Category
Latest News and Events