Image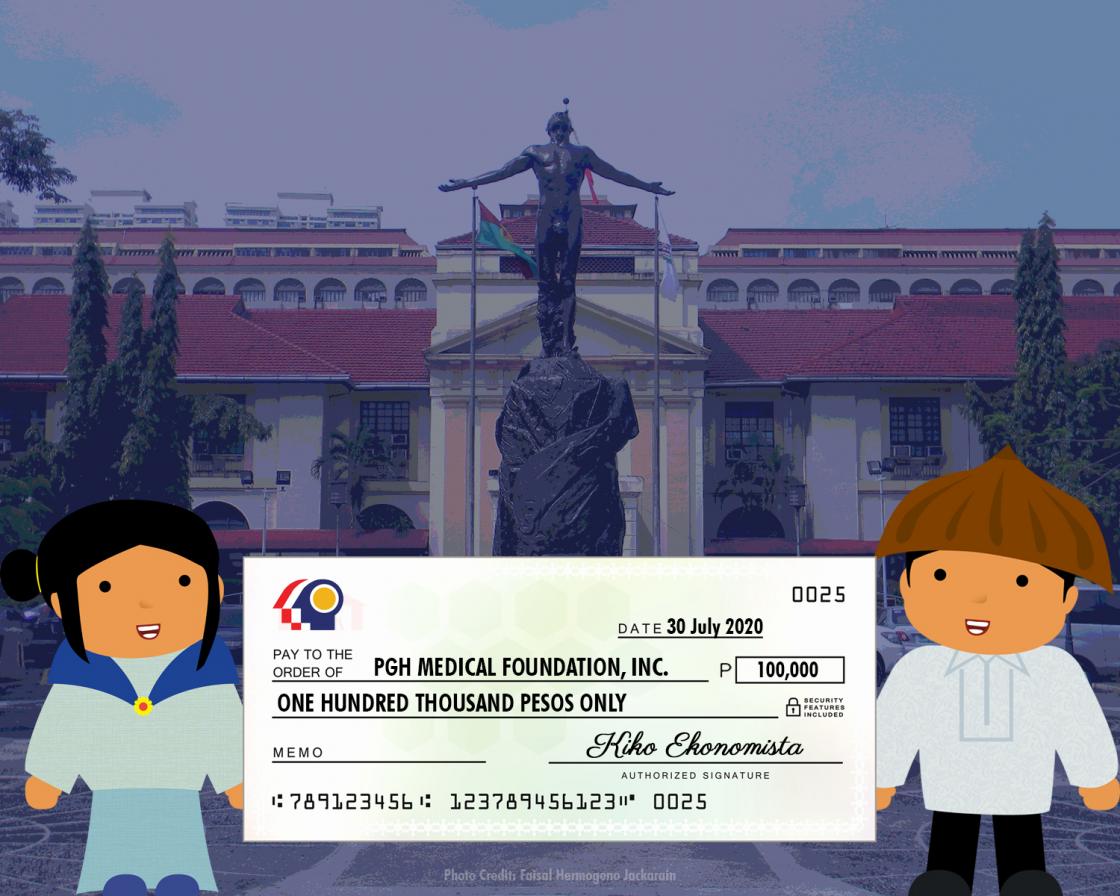 The Philippine Economic Society (PES) had made a donation of PhP100,000 to the Philippine General Hospital (PGH) Medical Foundation, Inc., in support of Filipino frontliners who are leading the fight against the COVID-19 pandemic. PES had made the donation on 30 July 2020.
The PGH Medical Foundation, Inc. is a non-stock, non-profit organization which was conceived to assist PGH in achieving its noble mission of providing excellent health care for its indigent patients. It serves as a conduit of donations coming from various civic-minded individuals, corporations, foundations and other funding agencies.
Meanwhile, PGH, the premier government hospital, serves more than 500,000 patients annually, ninety eight percent (98%) of whom are indigent.
For more information on the PGH Medical Foundation, Inc., visit its official website here.
Category
Latest News and Events