Image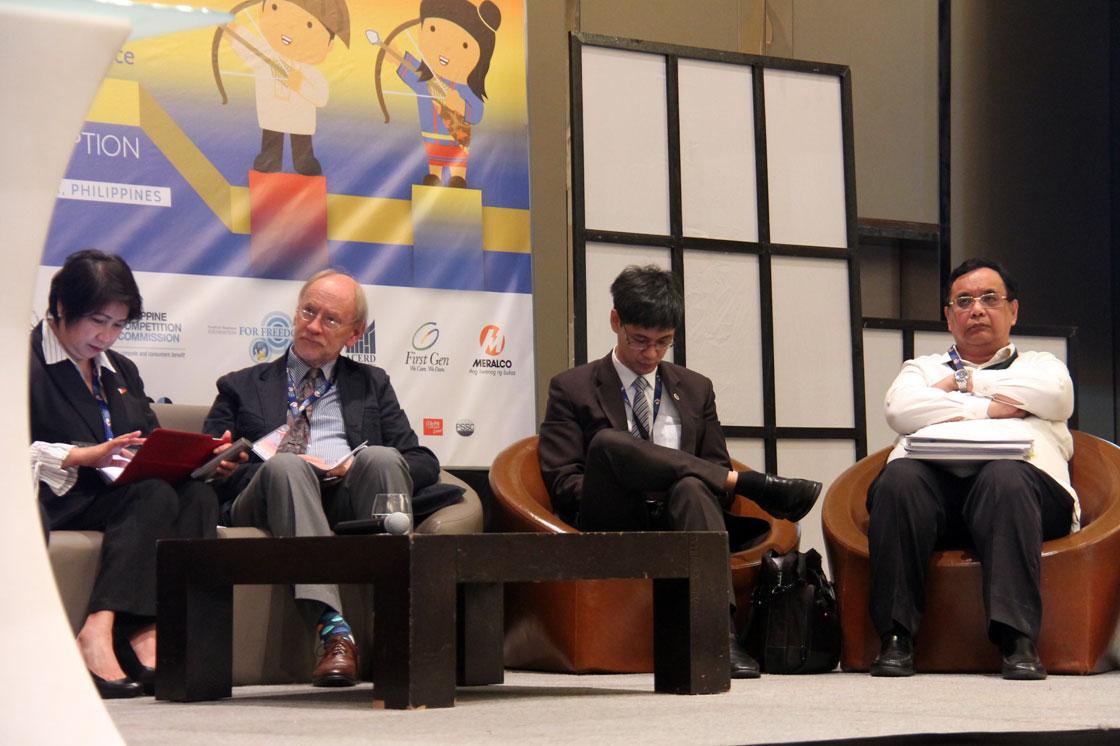 More than 300 economists and allied professionals attended the 56th Annual Meeting and Conference of the Philippine Economic Society on 8 November 2018 at the Novotel Manila, Araneta Center, Quezon City, with the theme, "Towards a High Growth Economy in the ASEAN: Managing Expectations, Creating Policy Spaces, and Sustaining Reforms." 
This year's conference theme focused on how the Philippines can sustain high growth without overheating; implement reforms that can promote competitiveness, growth and development; and manage evolving expectations of stakeholders.
The keynote address, titled "The Philippine Economy: No Longer the East Asian Exception?," was delivered by Dr. Hal Hill of the Australian National University, delving on the prospects of the country's steady economic growth in recent years, as well as key factors shaping near-term economic outcomes.
The keynote address was followed by a panel discussion which included Usec. Karl Kendrick Chua of the Department of Finance; Usec. Rosemarie Edillon of the National Economic and Development Authority (NEDA); Assistant Gov. Francisco Dakila, Jr. of the Bangko Sentral ng Pilipinas (BSP); and Fr. Roberto Yap, SJ, President of the Xavier University-Ateneo de Cagayan.
The second plenary session was organized by NEDA as part of the celebration of the Economic and Financial Literacy Week 2018 with the theme, "National Identification for Greater Economic and Financial Inclusion." Ms. Ellen Joyce L. Suficiencia, Acting Deputy Director of BSP's Inclusive Finance Advocacy Office, discussed how the Philippine Identification System, enacted through Republic Act No. 11055, will strengthen financial inclusion as a socioeconomic platform for the government's poverty alleviation programs.
The conference program included 21 parallel sessions where a total of 63 papers were presented covering topics such as agriculture, energy, finance, banking, business, fiscal policy, international trade, economic integration, behavioral economics, poverty, human capital, health, and gender. The papers came from different academic, government and private institutions from all over the country.
The closing plenary session was organized by the Asian Development Bank (ADB), focusing on the potential growth of the Philippine economy. ADB consultant, Dr. Jesus Felipe, discussed how the country can continue registering high growth in a stable macroeconomic environment.
 
Category
Latest News and Events