Image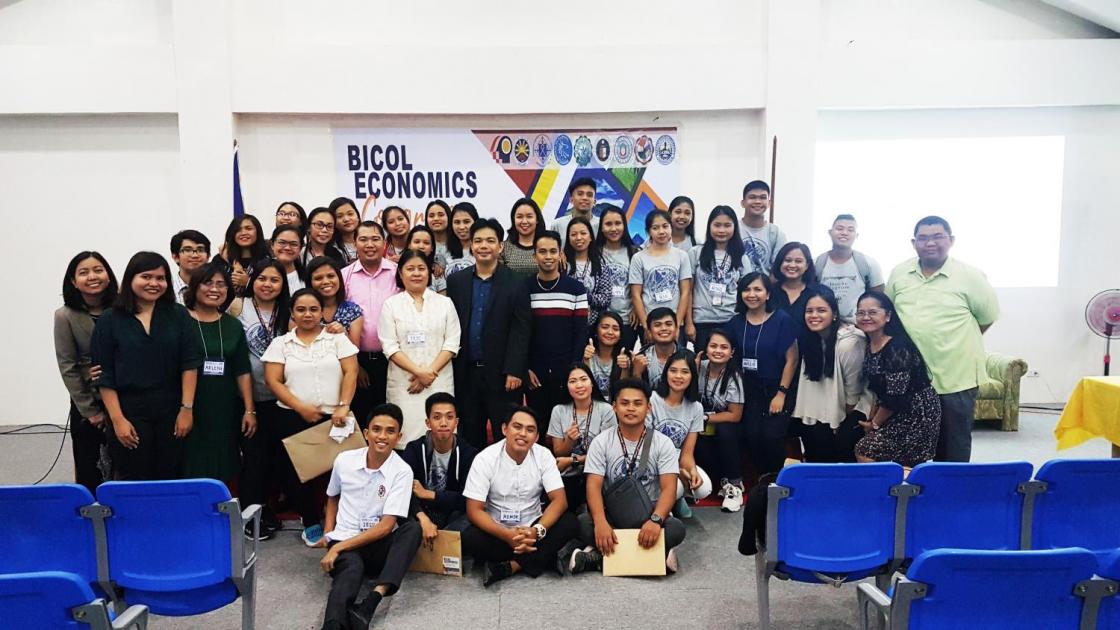 More than 150 stakeholders in the Bicol region took part in the inaugural Bicol Economics Congress (BEC) held in Legazpi City, Albay on 29-30 August 2019.
The two-day Congress, attended by practitioners, educators, and students of economics from 22 participating institutions, highlighted the importance of pedagogy, research, and engagement as factors in regional economic development.
The opening plenary presentation was given by ASec. Carlos Abad Santos of the National Economic and Development Authority (NEDA) on the state of the regional economy of Bicol. He discussed the status, challenges, and prospects of the Bicol economy in the context of the nationwide Philippine Development Plan.
Meanwhile, the plenary presentation of Dr. Myrna Austria of the De La Salle University (DLSU) School of Economics focused on pedagogy and economics instruction, specifically on curriculum development and quality assurance.
On the second day, NEDA Usec. Adoracion Navarro gave a plenary presentation on the importance of research that will help jumpstart development in the regions, specifically in the areas of expanding economic opportunities in agriculture, forestry, fisheries, industry, and services, as well as accelerating human capital development.
Likewise, faculty and researchers from higher educational institutions (HEIs) in the Bicol region were given a chance to present their economic researches and contribute to the discussion.
Resource persons from the Bangko Sentral ng Pilipinas (BSP) led an economic and financial learning session, while faculty and researchers from DLSU conducted trainings on econometric analysis, impact evaluation, and experimental economics, as well as a technical training on economic research for undergraduate students.
The BEC was co-organized by the Philippine Economic Society (PES), the Commission on Higher Education Regional Office V (CHEDRO5), BSP, NEDA, and DLSU, as well as HEIs in Bicol, namely, Bicol University, Partido State University, Ateneo de Naga University, and Ligao Community College.
During the discussions, the stakeholders present committed to further developing the networks and partnerships formed among themselves during the BEC with the aim of advancing economics education in the Bicol region.
Category
Latest News and Events