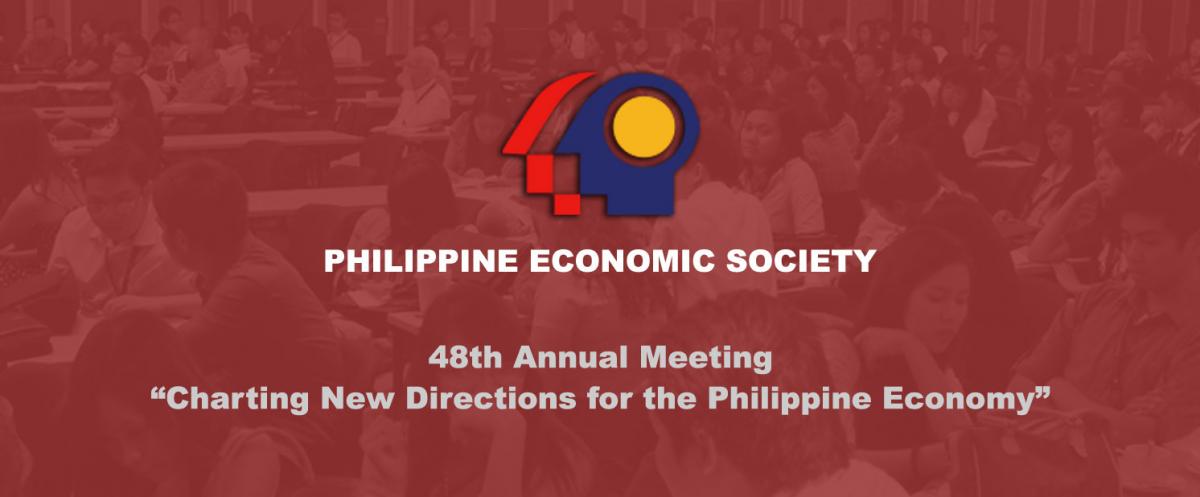 Theme: "Charting New Directions for the Philippine Economy"
Secretary Cayetano Paderanga Jr. Represented Pres. Benigno S. Aquino III for the Keynote address.
The morning Plenary Session entitled "Challenges for Inclusive Growth" was chaired by PES immediate past president Dr. Winfred Villamil (DLSU) with Bert Hofman (World Bank), Dr. Myrna S. Austria (DLSU) and Dr. Felipe Medalla (UP) as panelists.
The afternoon PLenary Session entitled "Economic Prospects for the Philippines" was chaired by Dr. Peter Lee U (UA@P) with Deputy Director-General Margarita Songco (NEDA), Dr. Norio Usui (ASB) and Dr. Emmanuel De Dios (UP) as panelists.