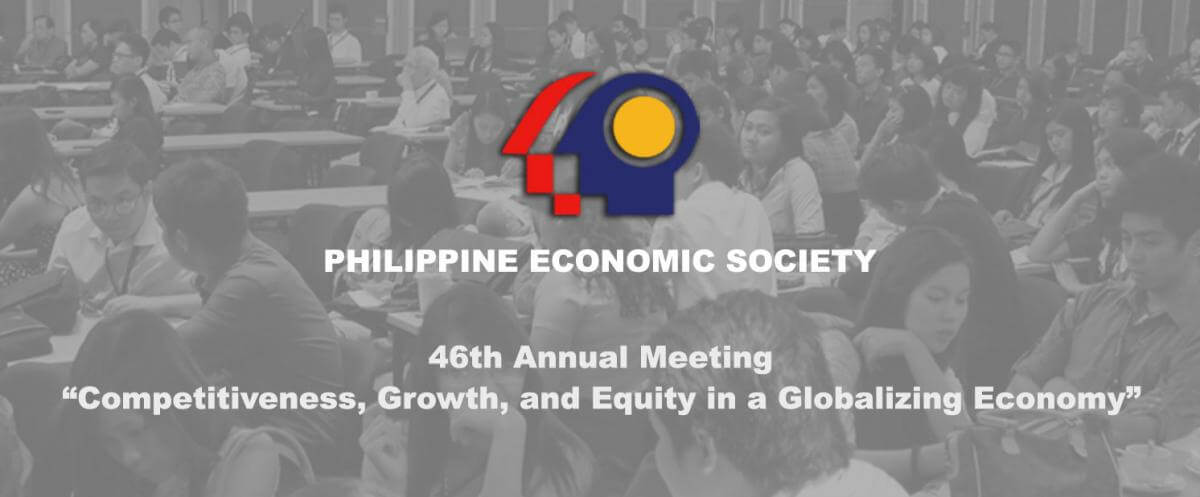 Theme: "Competitiveness, Growth, and Equity in a Globalizing Economy"
It was held on November 14, 2008, at the Bangko Sentral ng Pilipinas. The conference aimed to shed light on the country's competitiveness vis-a-vis today's globalization by providing a venue for economists from various sectors to share current research and analysis on this issue.
Ambassador Cesar Bautista (co-chair of the National Competitiveness Council) and Eric Le Brogne (resident representative of the World Bank) were keynote speakers. Also, NEDA Director General Ralph Recto, former Budget Secretary Benjamin Diokno, and Peter Wallace of the Wallace Business Forum presented various topics during the parallel sessions.
A pre-assembly forum was held on 22 September 2008 at the CBC Penthouse, China Bank Building, Makati. Dr. Cielito Habito, former PES President, talked about the "Philippine Economy Amidst the Crisis." The audience included representatives from Asia Foundation, Friedrich Naumann Foundation, Meralco, ChinaBank, Manila North Tollways, UNDP-NEDA, and the Peace and Equity Foundation.